Black Rock Services LLC is extremely proud to be this region's leading professional pest control service. Since 2001 our reputation for prompt and thorough quality service with unparalleled results has been my personal guarantee.
Benton Young
President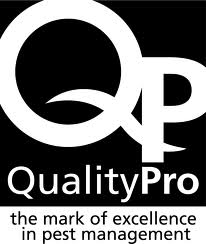 What is Qualitypro?
Only 3% of pest control companies in the US are QualityPro certified. Making up that 3% is an elite group of pest management companies that have been selected based on their dedication to higher standards of service by the
National Pest Management Association
QualityPro is an initiative designed to increase professionalism in the pest management industry. This dynamic program certifies companies based on comprehensive standards. Known as the mark of excellence in pest control,the QualityPro designation can be achieved by ensuring that all employees voluntarily ascribe to a set of standards far above what is required by state and federal regulations.
Reserved exclusively for member companies of the National Pest Management Association, QualityPro companies are a distinguished group that continue to act as leaders and pioneers to better serve consumers across the country. Therefore, it is with great pride that we recommend you look for the QualityPro logo the next time you select a professional to eliminate your pest problems.
Termite And Pest Control In Tennessee
We are a leading Termite and Pest Control company in Middle Tennessee, using the industry's leading products and materials to manage all of your pest needs. We use the newest and most advanced materials and equipment to serve you. We offer fast, convenient service and free pest evaluations to determine your exact requirements.