Cookeville: 931-372-7676 Crossville: 931-484-0085 Sparta: 931-836-1131

Healthy Protection Plan
Guaranteed Home Pest Control Plan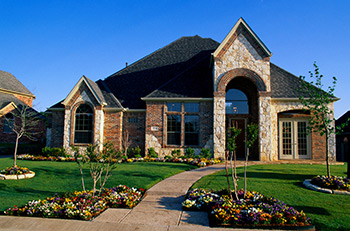 Our Guaranteed Quarterly Perimeter Defense Program can offer you long-term protection at a lower cost than regular monthly home pest control service. With the use of baits and long-lasting, time-released micro-encapsulated products, this will be your best defense against invading pests.
Ninety percent (90%) of your home pest problems come from outside. Our Perimeter Treatment provides control with the most effective professional products available, eliminating the need for monthly service. This will save you time, since residents are not required to be at home during this application and any exposure to materials is minimal because it is done outdoors. With our Home Protection Plan, if you need service for indoor house pests, just call for an appointment at no additional charge.
It is just that simple!
Pest Protection Program:
Step 1
We will initially treat the inside and outside of your home to eliminate any adult pests We will also identify and seal minor points of entry where pests get in from outdoors and recommend actions that you can take to prevent pests from returning.
Step 2
We treat outside your home for pests with our perimeter treatment, which creates a protective barrier around your home that helps keep pests from re-entering. Many indoor pests originate outdoors and that is why we developed our Program, to keep unwanted pests out of your home. This stage is so convenient that you may never have to be at home to let your technician inside.
Step 3
We maintain the protective barrier around your house. The treatment products we use will break down over time due to rain, sunlight and other environmental conditions. So we fortify the barrier every 90 days to ensure maximum protection.
COMPLETE SATISFACTION GUARANTEED, or your money back. If you are not fully satisfied with our service, we would like the opportunity to resolve your concerns. We will return and diligently work until the problem is solved. If the problem cannot be solved to your satisfaction, we will refund your last service payment.